Equine Embodyment, horses drumming and dance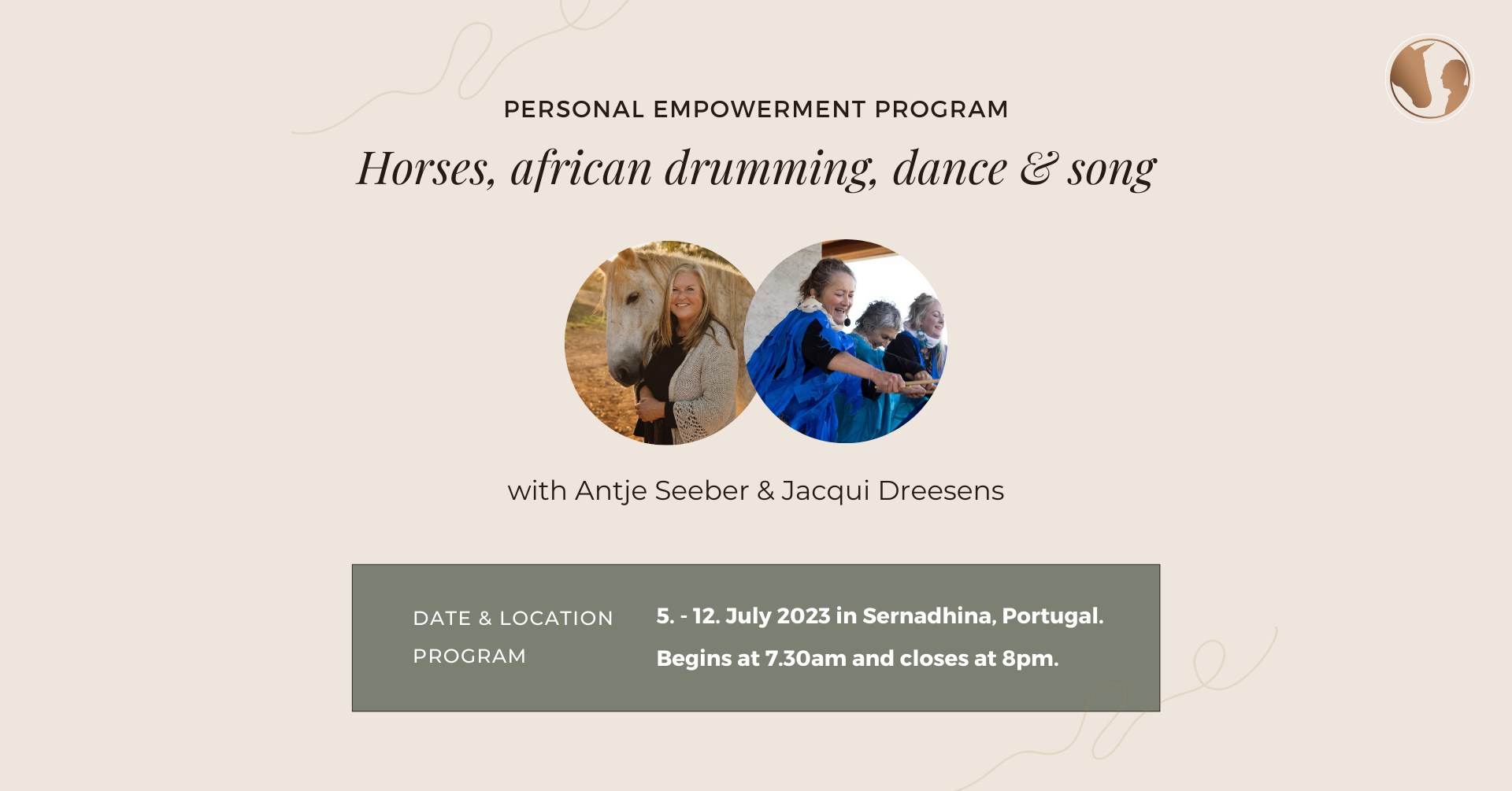 Equine Embodiment, personal empowerment program through horses, drumming, dance and song in Sernadinha, Alentejo, Portugal.
Are you ready to discover something new about yourself?
Are you ready to step into the next phase of your life after children, career, relationships?
Do you have a fear of horses or dancing?
No experience with horses, drumming, dancing or singing required.
All work with the horses is on the ground level.
All body types and physicalities are welcome.
Why should you join our women's empowerment program?
You get support on your journey to self awareness and self love
a holistic approach to connect with your inner wisdom and power
step into your full power with the help of horses, drums, dance, voice, journaling and poetry
Reclaim connection to yourself and others
Experience what it means to be authentic
Be inspired and supported by an amazing group of women
Learn how to deal with your emotions
What story will the horses be whispering to you?